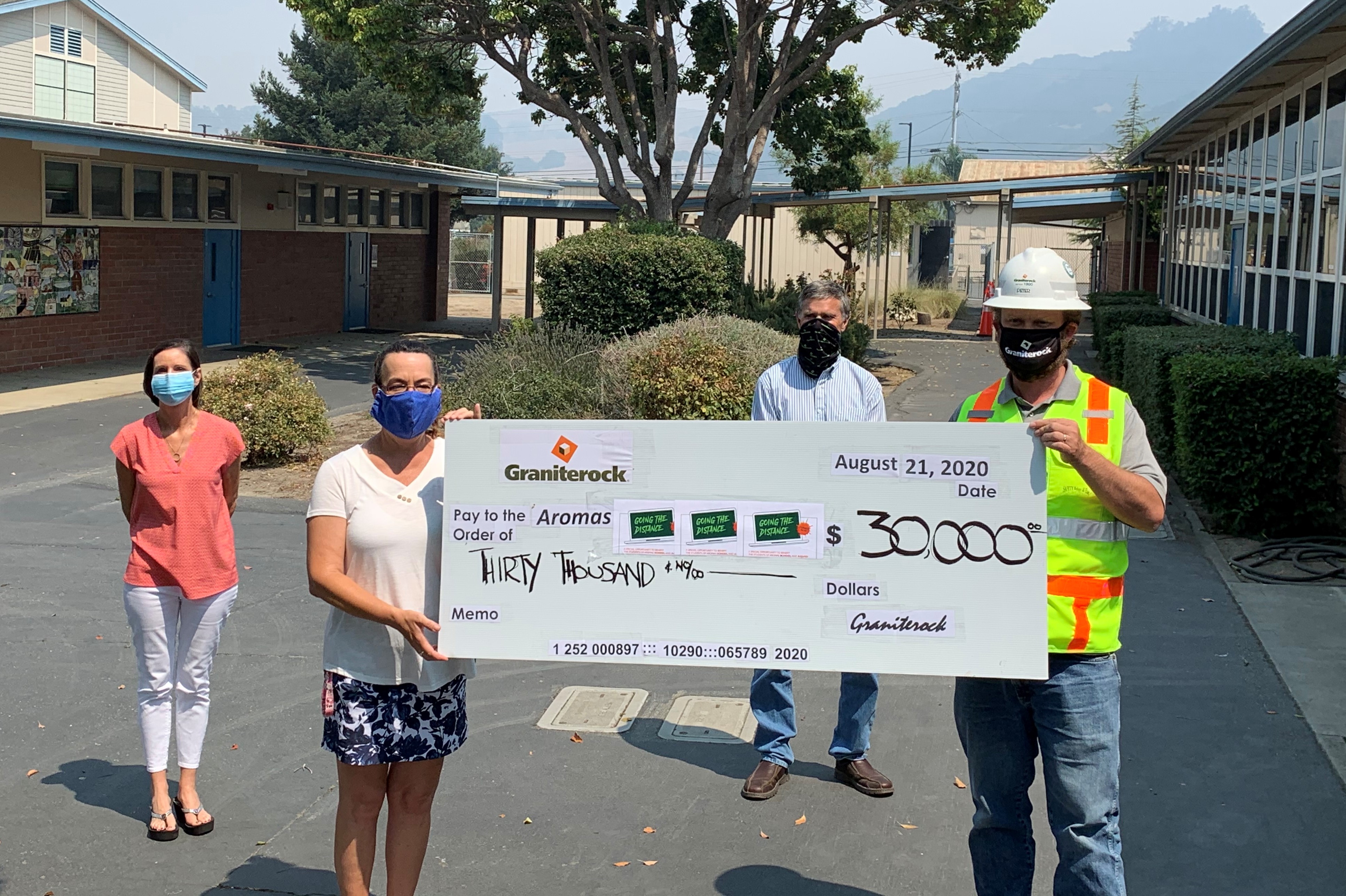 Graniterock helps raise $30k for Aromas School with virtual fundraiser
Posted by Keith Severson on Aug 24, 2020
Canceling Graniterock's annual Rock N Run fundraiser for Aromas School due to the growing coronavirus crisis didn't mean we could cancel support for the students.
If anything, students and teachers need more support than before because of requirements associated with distance learning and ensuring every student has a Chromebook and strong internet connection.
Rather than host the 5k/10k at the A.R. Wilson Quarry in October, with hundreds of runners gathered, we had to pivot and find a new way to raise money for the school.
To help making distance learning a success, we moved the fundraiser online with the new name, Going the Distance.
As always, Graniterock will match all donations for a total contribution of $30,000, which we delivered on Aug. 21 to Superintendent Michele Huntoon and Principal Heather Howell.
They were joined by Graniterock CFO Steve Snodgrass and Quarry Manager Peter Lemon, both of whom have been instrumental in establishing the Rock N Run 10 years ago and providing ongoing support for the Aromas community.
Thanks to everyone who made this generous donation possible.
Link to donate is still open.
Back to all Blogs