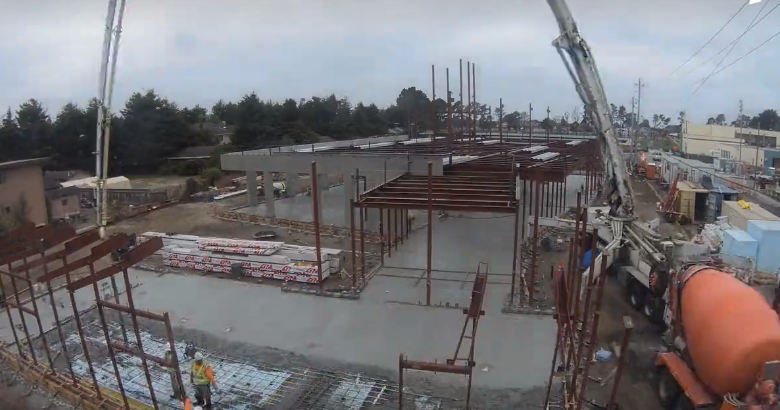 Graniterock helps Half Moon Bay Library go for LEED gold with green concrete
Posted by Shanna McCord Crigger on Aug 3, 2018
HALF MOON BAY – With about 1,000 yards of sustainable concrete, Graniterock played a key role in the city of Half Moon Bay's goal of building an environmentally-friendly library that would achieve LEED gold status.
The $24 million library project, 22,000-square-foot in size, is designed to be San Mateo County's first net zero energy building, including solar panels, EV charging stations, a living roof and other energy-reducing features.
Green concrete from Graniterock is a major component of the project as Half Moon Bay leaders strive for the modern facility to receive enough LEED credits for gold certification from the U.S. Green Building Council.
The concrete, with up to 70 percent supplemental cementitious materials used in place of cement, was used for the library foundation, floors and other features such as retaining wall and walkways.
Working with general contractor BHM Construction of Napa has been successful for the Graniterock concrete team.
"We were able to get the exact mix designs to meet their needs," Max Morgan said. "The demand for sustainable concrete mixes is only increasing throughout the Bay Area, which is great because it's one of our specialties."
Back to all Blogs