Graniterock celebrates 115 years of great products and projects
Posted by Rose Ann Woolpert on Mar 31, 2015

Exactly 100 years ago, San Francisco buzzed with excitement over the Panama Pacific International Exposition. Millions of people attended this year-long World's Fair to celebrate the opening of the Panama Canal and signal to the world San Francisco had recovered from the Great Quake of 1906.
The year was 1915, and Graniterock was there.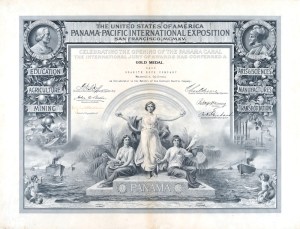 A.R. Wilson founded Granite Rock Company on Feb. 14, 1900, and quickly grew a little granite quarry outside Watsonville into a mining and construction company active throughout Northern California.
Already well known for quality products and workmanship, Granite Rock Company was building buildings and roads and supplying construction materials from Susanville and Nevada City in the north to San Luis Obispo and Cambria to the south. At the World's Fair, Granite Rock Company was presented with the first of many awards for excellence, the Gold Medal for the finest crushed rock.
Now celebrating 115 years of business, we at Graniterock are proud to continue this tradition of excellence and attention to customer satisfaction and service.
Back to all Blogs