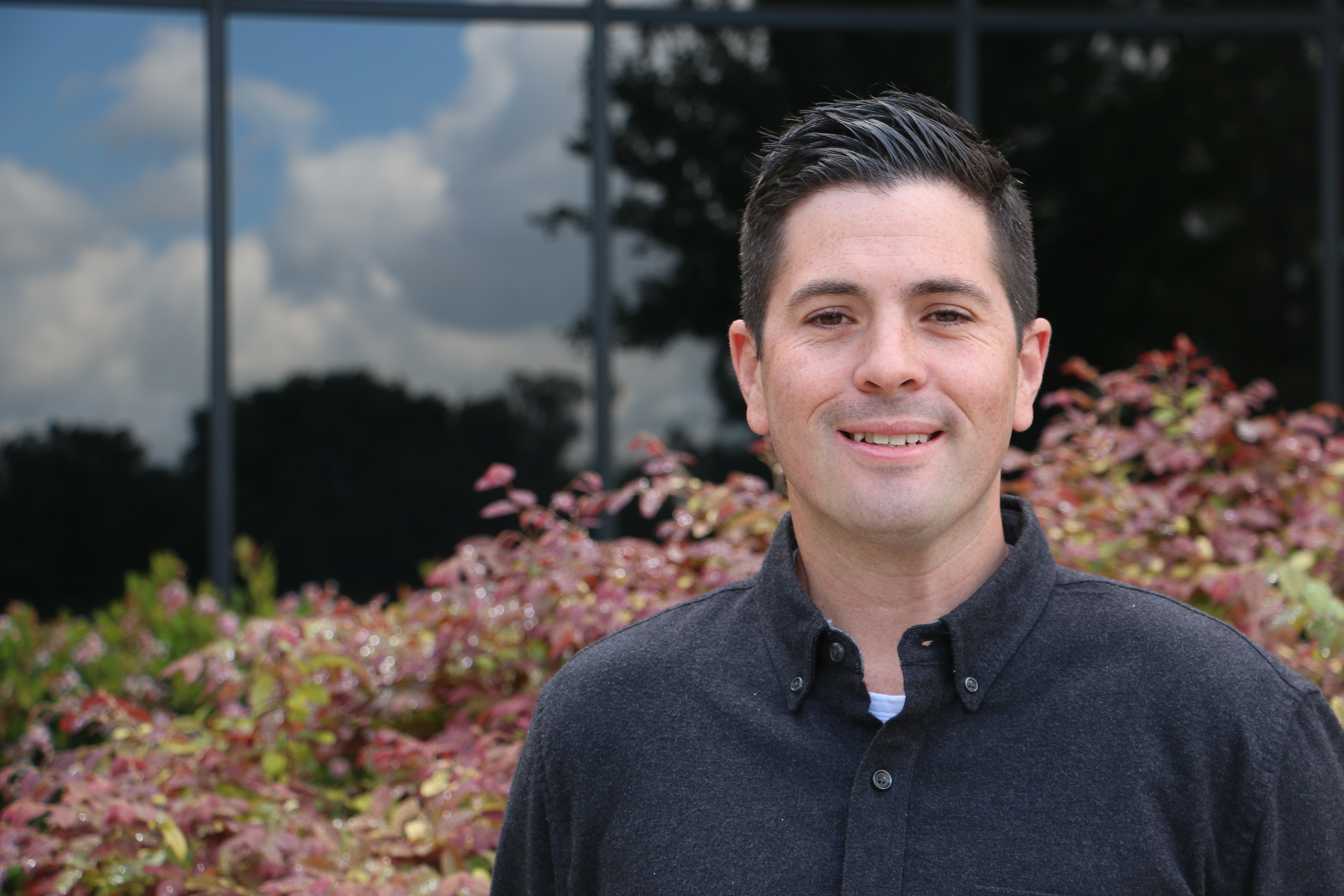 Estimator John Torres leads Graniterock in private construction market
Posted by Shanna McCord Crigger on May 10, 2017
SAN JOSE – John Torres was home for spring break during freshman year of college in 1999 when he bumped into his elementary school basketball coach Rick Morales.

The two struck up a conversation that would jump-start John's career.
When he told the coach he was studying construction management at Chico State, Rick, who worked as Graniterock's chief estimator at the time, encouraged John to look into the company's summer internship program because good interns are known to land full-time positions after graduation.
John thought he'd hit the jackpot: an internship that would link his heavy civil engineering coursework to the real world and the possibility of a full-time job when college was over.
After talking with Rick, he immediately made the necessary phone calls to line up an interview for the internship.
His strong performance several summers in a row led to the full-time job, and since 2003 John has steadily risen up the ranks at Graniterock from project engineer to project manager and estimator, and now leads the company's growing private works estimating team.
As private works estimating manager, John is helping Graniterock win bigger and bigger pieces of the San Francisco Bay Area's robust commercial market by developing strong client relationships with major general contractors in the region.
"I truly appreciate the tremendous opportunity and responsibility that's come with building my career at Graniterock," John, 37, said. "The private estimating business is really about effective communication and being an excellent listener, which all comes naturally for me."
Construction fits well with John's personality, which he describes as "type A light."
Always strong in math, he enjoys all the systems and guidelines required to build a project of any size and help a plan go from paper to reality.
John's experience starting out as a project engineer was shaped by some of Graniterock's most senior project managers and industry veterans – Terry Tuggey, Hector Corona, Jim Mitchell, Dave Olivas and Vicki Narciso.
He cut his teeth on large-volume night paving jobs all over the Bay Area, helping with work plans, scheduling, forecasting, lane closures, trucking, subcontractors and field crews.
A paving project on Interstate 280 in 2005 sticks in his mind as one that put everything he'd learned to the test and ultimately helped elevate his career.
It was a Friday night and the foreman didn't show up, which meant John had to stay late and manage the job, including the paving cutoff.
He ended that night with one extra load, which he says wasn't a proud moment despite still being a profitable night. But the overall experience boosted his confidence and contributed to John's career growth.
He looks back on that night as the tipping point that allowed him to advance to the next level.
In September 2011, around the time his first son was born, John was offered the chance to move from project management to estimating.
He saw it as a way to gain more experience and round out his construction career.
This was also when the Great Recession began to ease and the private market was surging again with tech companies expanding and new start-ups surfacing, which created an opportunity for Graniterock to win some of the grading, paving and excavating related to new buildings, parking garages, basements and other infrastructure.
Traditionally, the company had focused on public projects with cities, counties and Caltrans.
John was seen as the guy who could lead the company's Construction Division in a new direction.
"John is very good at not just reading a client's plans, but looking closely at the details and offering up alternatives that can drive improvements on their projects," said Paul Ciacianrulo, Graniterock's private works construction manager. "He's interested in being a team member for the client and helping them be successful."
John is married to his high school sweetheart, Heather, whom he met while attending Junipero Serra High School in San Mateo while she was a student at the all-girls Mercy High School. Heather is a civil engineer for the San Francisco Public Utilities Commission.
They have two young boys, Jack and Brendan.
John is involved in St. Pius Catholic Church in Redwood City, and enjoys family camping trips and coaching his sons' soccer and T-ball teams.
Back to all Blogs