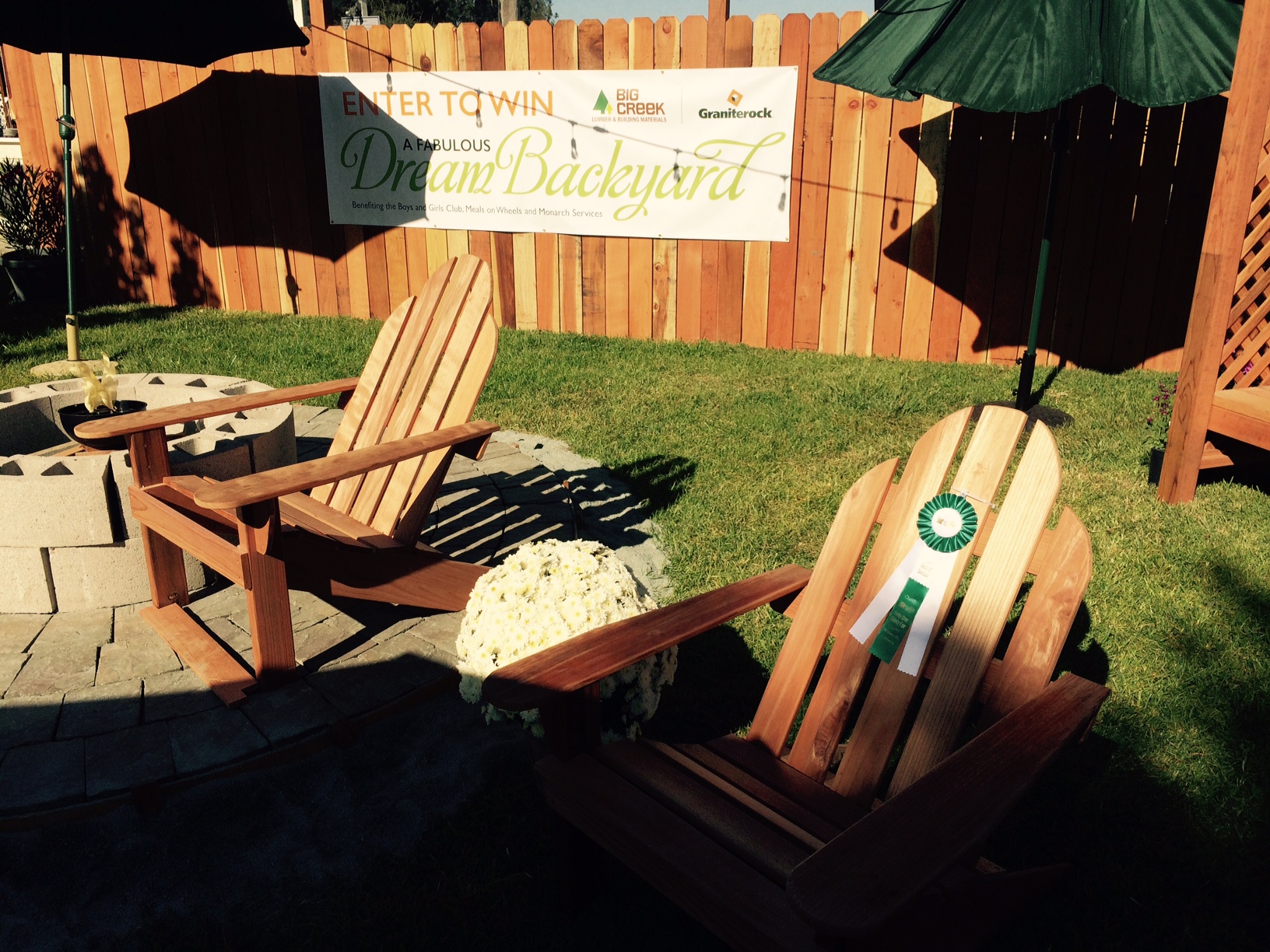 Dream Backyard winner announced next week
Posted by Janae Thomas on Sep 23, 2016
Graniterock and Big Creek Lumber raised a total of $3,167 for three Santa Cruz County nonprofits - Girls and Boys Club, Meals on Wheels and Monarch Services - during this year's Santa Cruz County Fair.
Boys & Girls Club: $1,134.25
Monarch Services: $917.87
Meals on Wheels: $1,116.80
We'll announce who won the Dream Backyard raffle drawing Tuesday, Sept. 27.
Everyone who purchased a $5 raffle ticket was entered into a drawing to receive all of the essential materials and features - pavers, fire pit, lumber, concrete, bench, adirondack chairs and more - that go into building your Dream Backyard.
Back to all Blogs