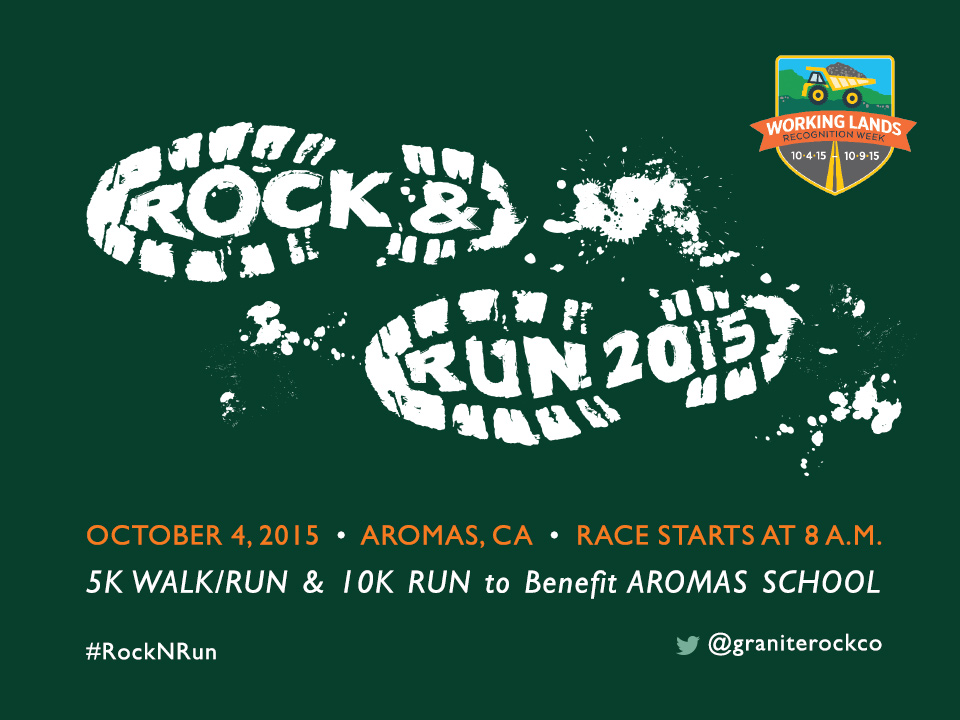 Challenge yourself to a run in the A.R. Wilson Quarry for a good cause
Posted by Shanna McCord Crigger on Sep 17, 2015
There's no 5K or 10K race quite like the one that takes you through the breathtaking beauty of the A.R. Wilson Quarry in Aromas.
Graniterock's annual Rock & Run will be held at 8 a.m. Oct. 4 as a fundraiser for Aromas School.
The historic granite quarry offers runners and walkers a chance to challenge themselves on the hilly terrain as they meander through the quarry roads enclosed by steep rock walls and past all of the large specialized equipment used to mine and process the rock deposits.
Trophies made of materials from the quarry are given to the top runners in several categories.
Race day registration is available or you can register at www.Graniterock.com or www.active.com.
All proceeds will be matched by Graniterock and donated to Aromas School.
Back to all Blogs