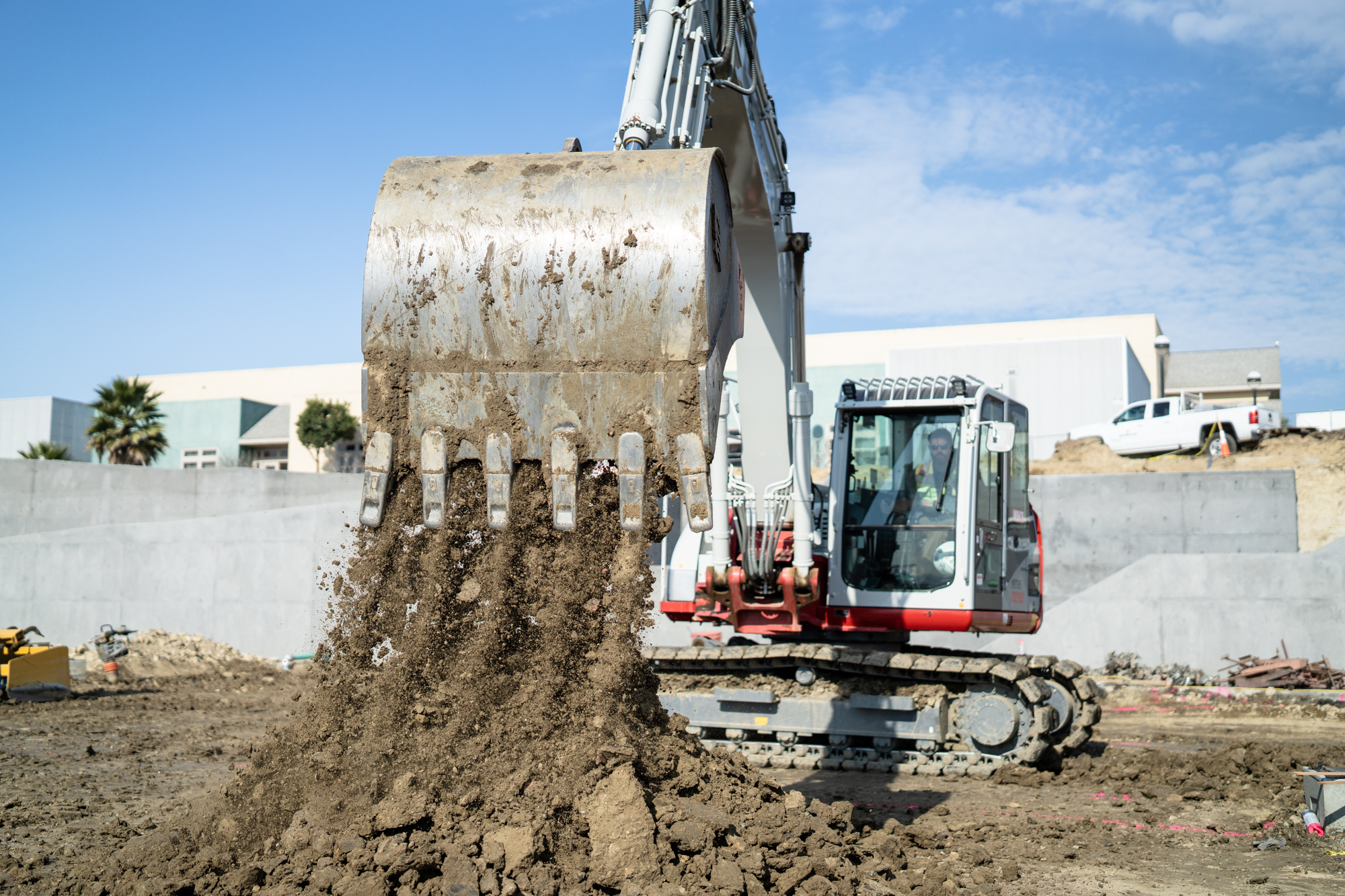 Building the home field advantage for Pajaro Valley High School
Posted by Graniterock on Dec 10, 2019
WATSONVILLE – Pajaro Valley High School students will have something to cheer about when Graniterock construction crews cross the finish line on the nearly $15 million sports stadium in 2020.
The crews have been working since May as a subcontractor to Kent Construction to deliver a state-of-the-art football field, all-weather running track, softball field, restrooms, bleacher seating for 2,200 and concessions.
The sports facilities will be a welcome addition to the 15-year-old high school, which currently uses Cabrillo College in Aptos for home football games and graduation ceremonies.
Graniterock's portion of the work, which is about $6 million, has involved extensive grading, underground utilities, storm drains and 11 retaining walls.
The project, bid by estimator Vicki Narciso, required import of 4,500 yards of dirt for backfilling the retaining walls and raising the grade for the football field and eight-lane track.
About 3,000 yards of material were imported from Graniterock's Highway 17 project, which was a significant cost savings for both projects.
The 11 retaining walls for the high school range in size from 3 to 18 feet in height with approximately 2,000 yards of concrete from the Santa Cruz and Seaside concrete plants.
According to project manager Brian Ashford, the work is expected to wrap up in August 2020 for the start of next football season.
Big thanks to the team working safely to finish on time.
Grading crew – Jeremy Dennis, Josh Congdon, Nick Arnold, Sergio Ledesma, Chris Lofano, Aldo Monroy-Espino and Librado Esparza.
Structures crew – Doug Bailey, JJ Magallanes Neri, Angelo Flores, Diego Rangel and Jose Raya.
Back to all Blogs