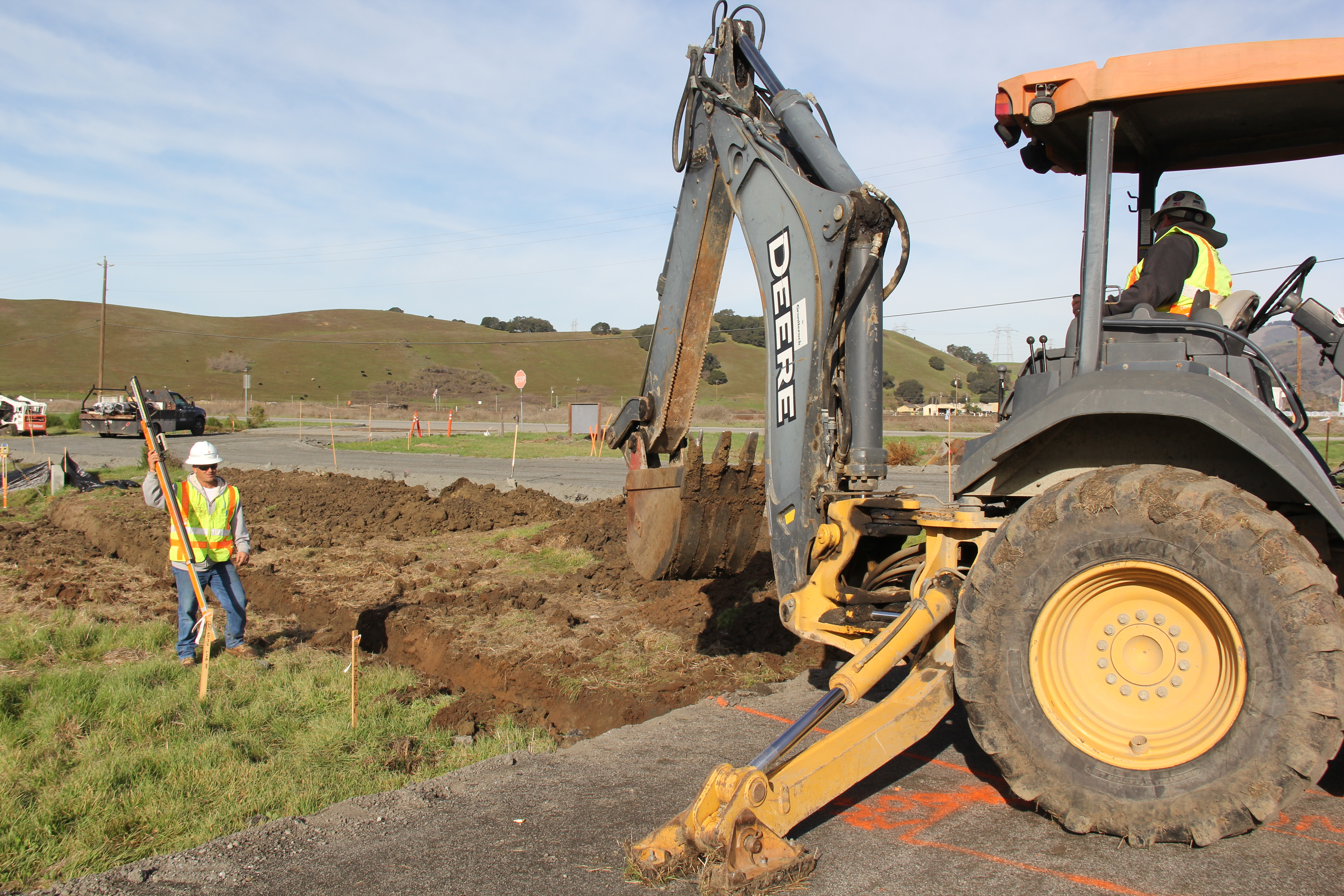 Building the A. R. Wilson Community Park
Posted by Shanna McCord Crigger on Jan 11, 2016
AROMAS - Just outside the A. R. Wilson Quarry in Aromas, Construction Division crews are helping to build a new park for the small town, which will be named after Graniterock's founder.
The grading and paving work under way is one phase of a larger project coming in the near future if the Aromas Community Center Foundation can find the funding to complete their vision of a large recreation area with baseball and soccer fields - called A. R. Wilson Community Park.
According to Project Manager Spencer Wright, the $320,000 job involves striping, storm drain, sidewalk, fencing in addition to grading and paving.
Thanks to everyone working on this project: Frankie Eubanks, Eder Arriaga, Dominic Pirozzoli, Gerrod Dewey, Matt Mullins, Kurt Lanning, Bill Bagley, Thomas Haight, Oliver Ahn, Eric Guzman, George Jeffrey and Ramiro Martinez.
Back to all Blogs