A Snapshot of Graniterock History
Posted by Rose Ann Woolpert on Mar 18, 2015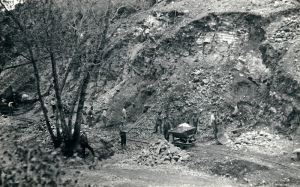 100 years ago In 1914, Graniterock expanded its quarry operations with the purchase of 151 acres from Henry F. Blohm. The property, a section of the Jesse D. Carr subdivision, was once a part of the Mexican land grant Rancho Los Aromitas y Agua Caliente, which was owned by Policronio Estolastico de Guadalupe Anzar. This is where the A.R. Wilson Quarry crushing plants, offices and shops are now located.
75 years ago In 1939, Graniterock emerged from the Great Depression with investment in new plants and equipment. A Porter standard-gauge locomotive was bought for the quarry in Aromas, and a new Cadillac LaSalle four-door sedan arrived from Milton Motors in Watsonville. The auto's price tag was $1,702, plus $112.25 for tax, license and radio.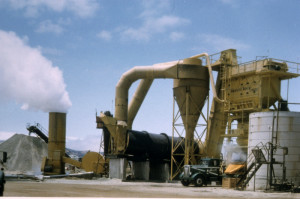 50 years ago In 1964, Graniterock expanded into San Mateo County with the purchase of the Blomquist Oil Service asphaltic concrete and emulsions plant in Redwood City. Also that year, Graniterock bought property at Coral Street in Santa Cruz to replace the old Santa Cruz Concrete plant on Jenne Street.
25 years ago In 1989, Graniterock adopted "Quality By Design' as its theme for the year. Also that year, Pavex Construction Division was established, and Graniterock reentered the heavy construction business after a 53 year hiatus.
Today In 2014, Graniterock's A.R. Wilson Quarry remains the region's premier source of high quality aggregates, and Graniterock has emerged from the Great Recession with renewed and robust investment in plants and people. Graniterock's Peninsula Concrete and Road Materials operations in Redwood City serve satisfied customers throughout the Bay Area, and Graniterock's Construction Division is known throughout the region for providing only the highest quality construction services.
Back to all Blogs