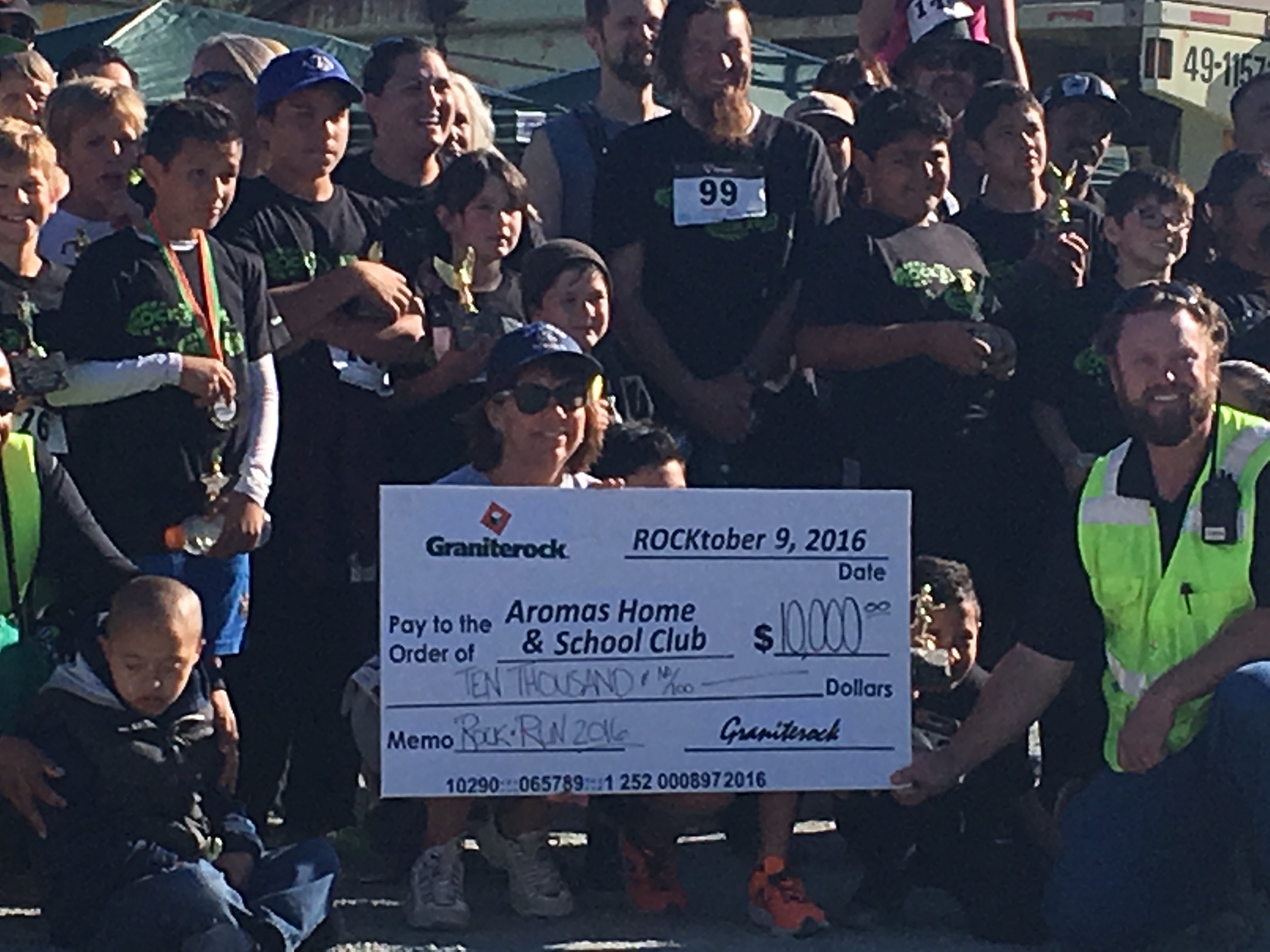 2016 Rock N Run raises $10,000 for Aromas School
Posted by Peter Lemon on Oct 10, 2016
We'd like to thank everyone who took the time to come out Sunday for Graniterock's annual Rock N Run at our A. R. Wilson Quarry in Aromas.
The nearly 200 runners had a blast running or walking through the 116-year-old quarry. Not only did they have some healthy fun, the event generated $10,000 for Aromas School.
The school's Principal Bronson LoBue along with a bunch of students, teachers and parents were thrilled at the generosity of the community.
We know the money will be put to good use.
Back to all Blogs