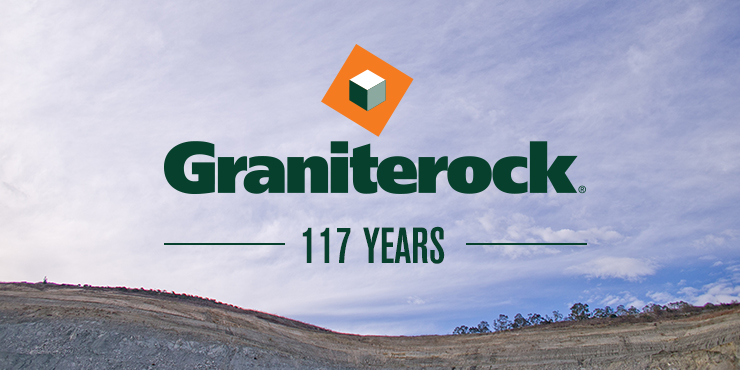 117-year anniversary
Posted by Graniterock on Feb 14, 2017
We want to acknowledge the milestone that is Graniterock's 117th anniversary today, but with the loss of Bobby Gill while he worked to reopen Highway 17 on Thursday, we don't feel very festive.
Graniterock wants to take this moment to thank every single person who has been part of the Graniterock family during the past 11 decades.
Ours is a very special company, full of amazing people who care deeply about each other and service to our community.
Thank you for all that you do.
In lieu of celebrating this anniversary, please consider contributing to the fund we've established to help Bobby's family through this very difficult time: www.youcaring.com/bobbygill
Back to all Blogs