Cold in-place recycling (CIR) is a sustainable construction method for treating raveling, potholes, bleeding, rutting, fatigue and other pavement damage.
This is the green solution to roadway rehabilitation as it reduces the use of trucks, virgin materials and waste leaving the job. Graniterock is one of few contractors in California with the expertise and equipment to perform CIR.
Construction Division
Graniterock provides other pavement preservation services such as asphalt milling and full-depth
pavement reclamation.
Pavement Preservation Services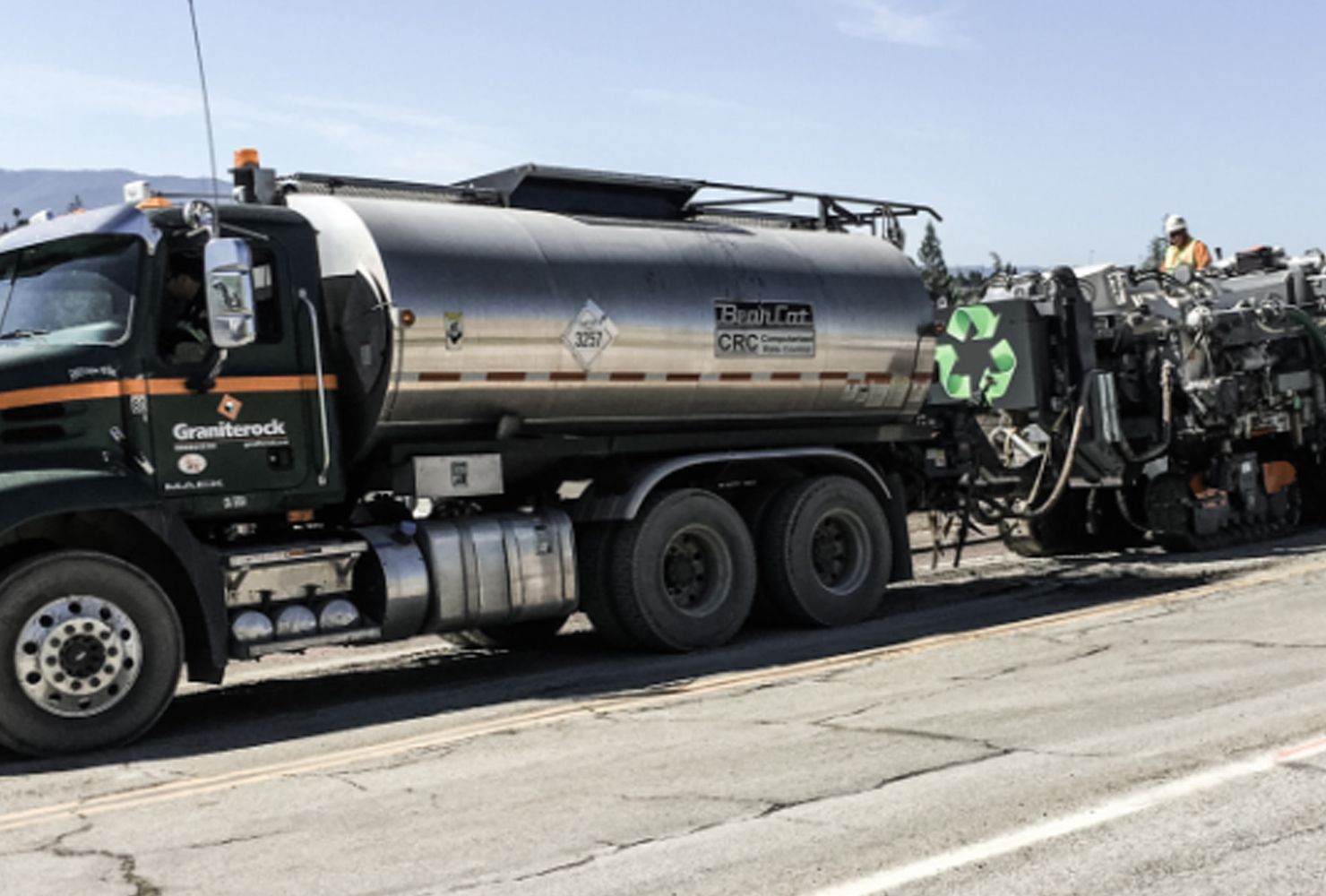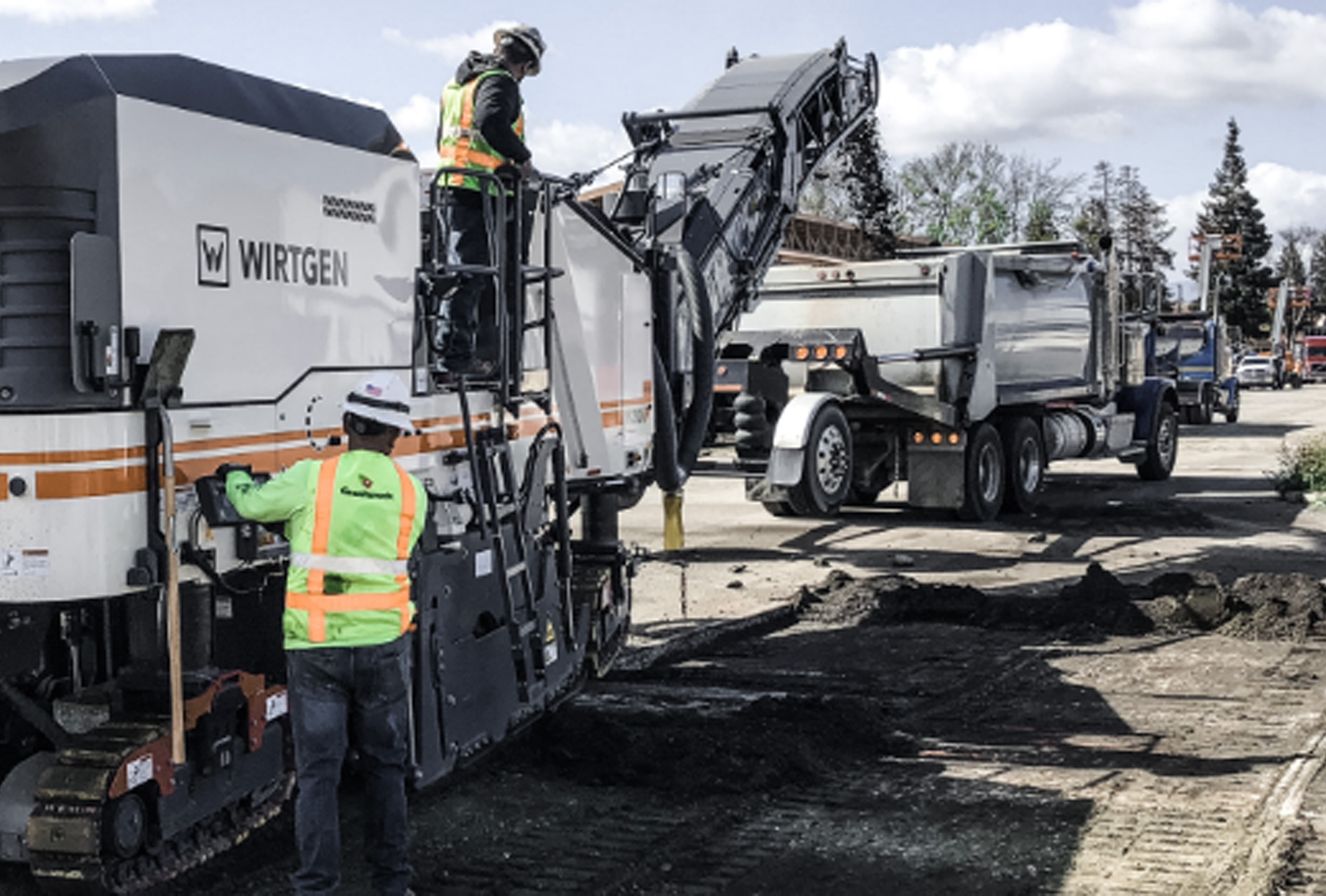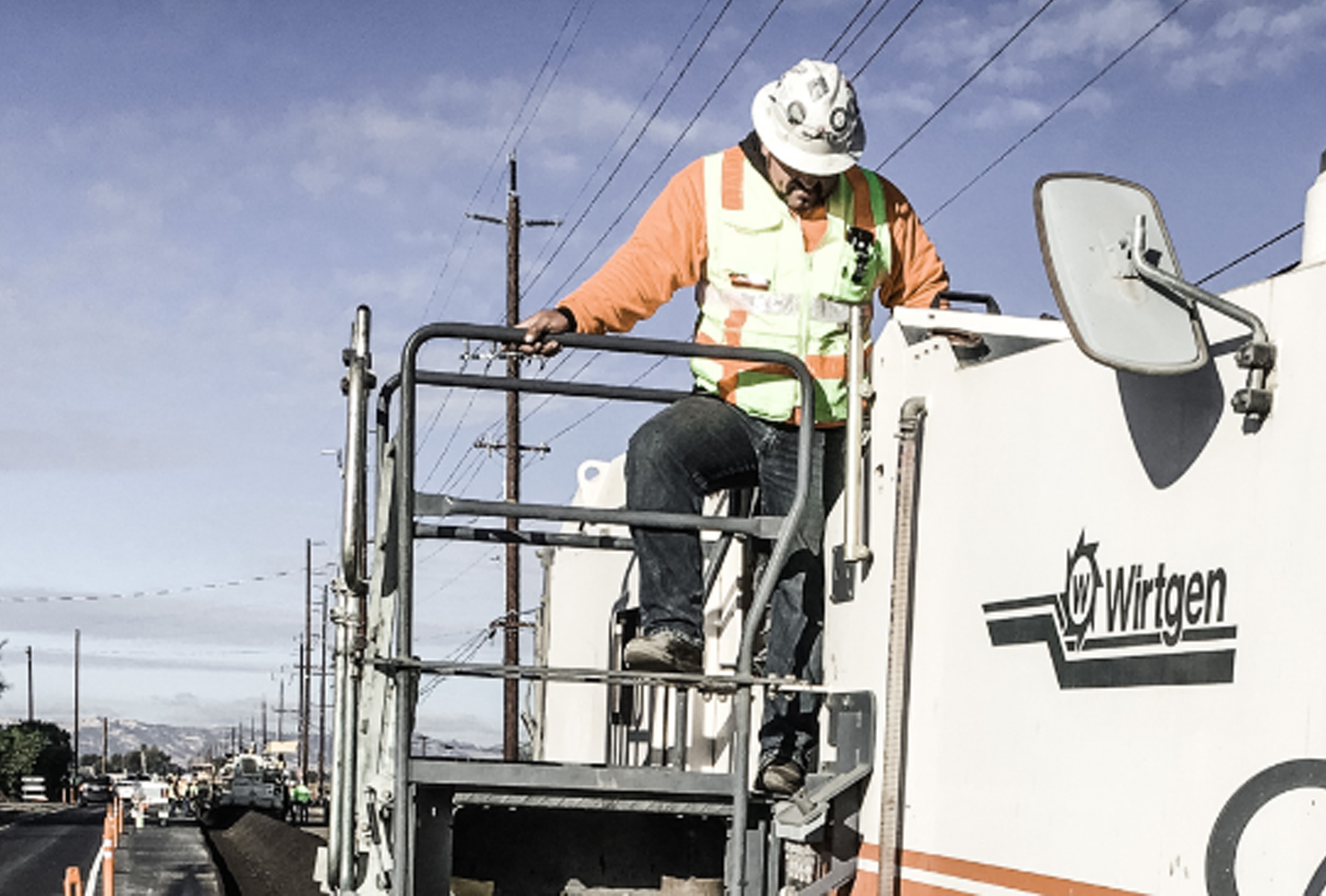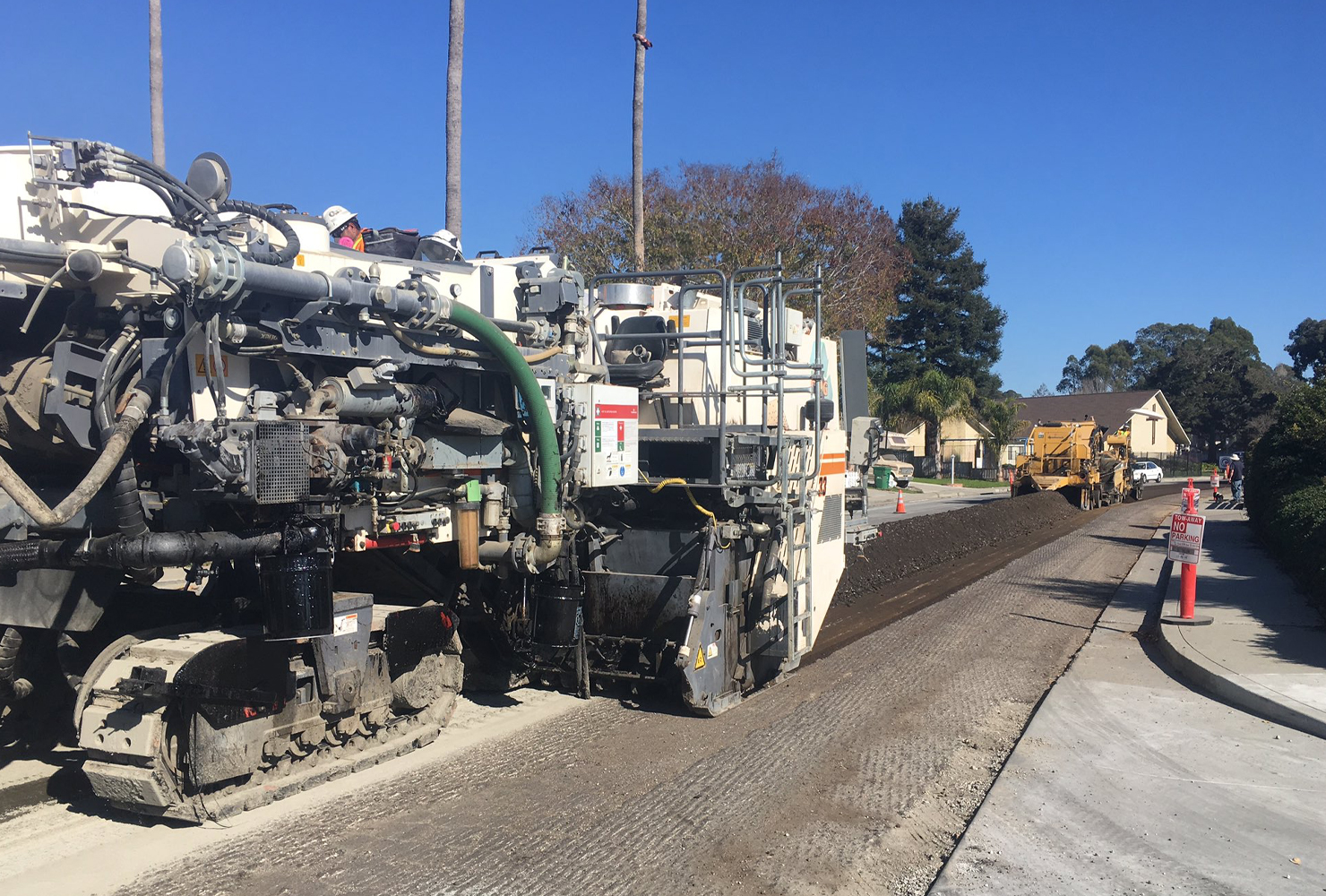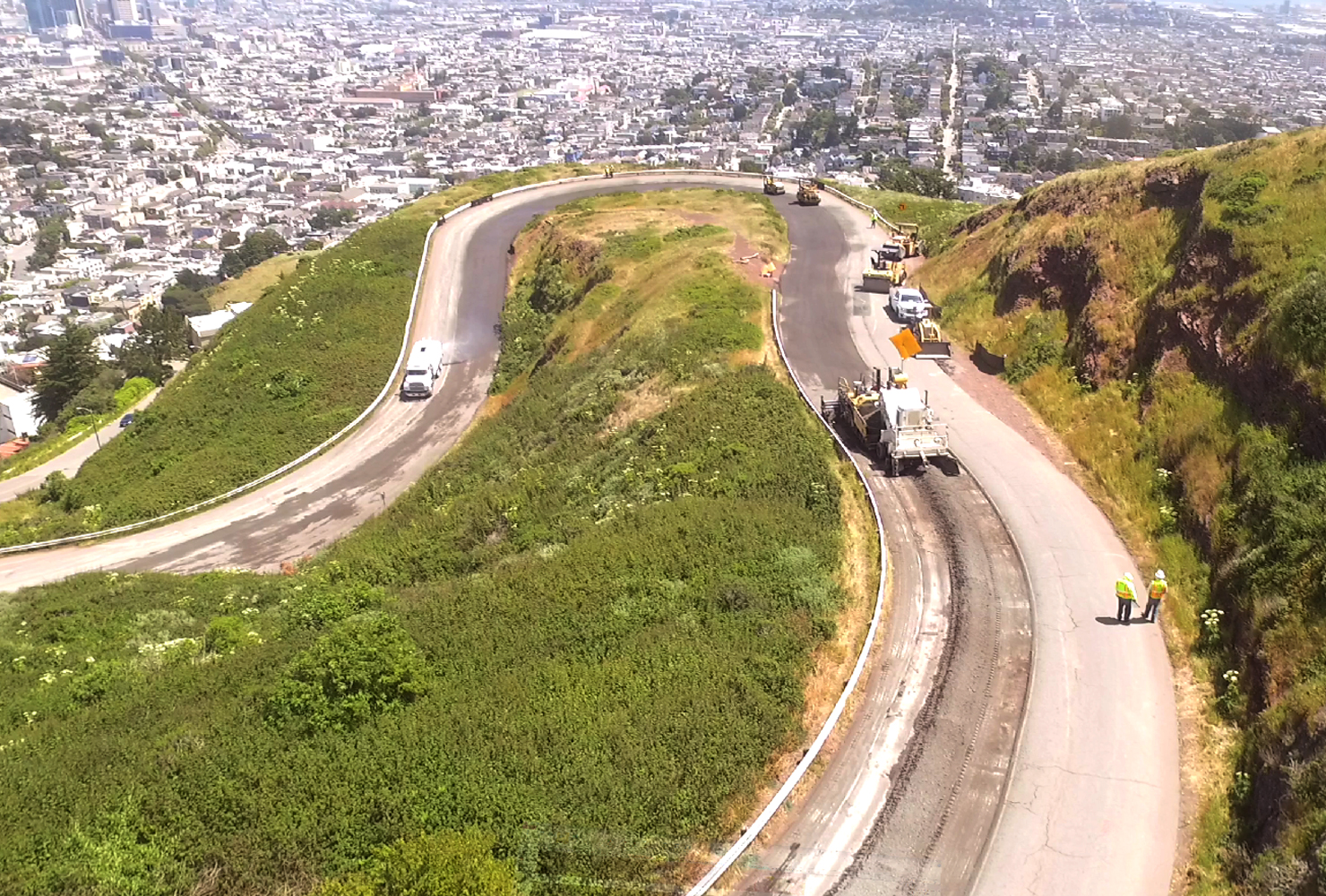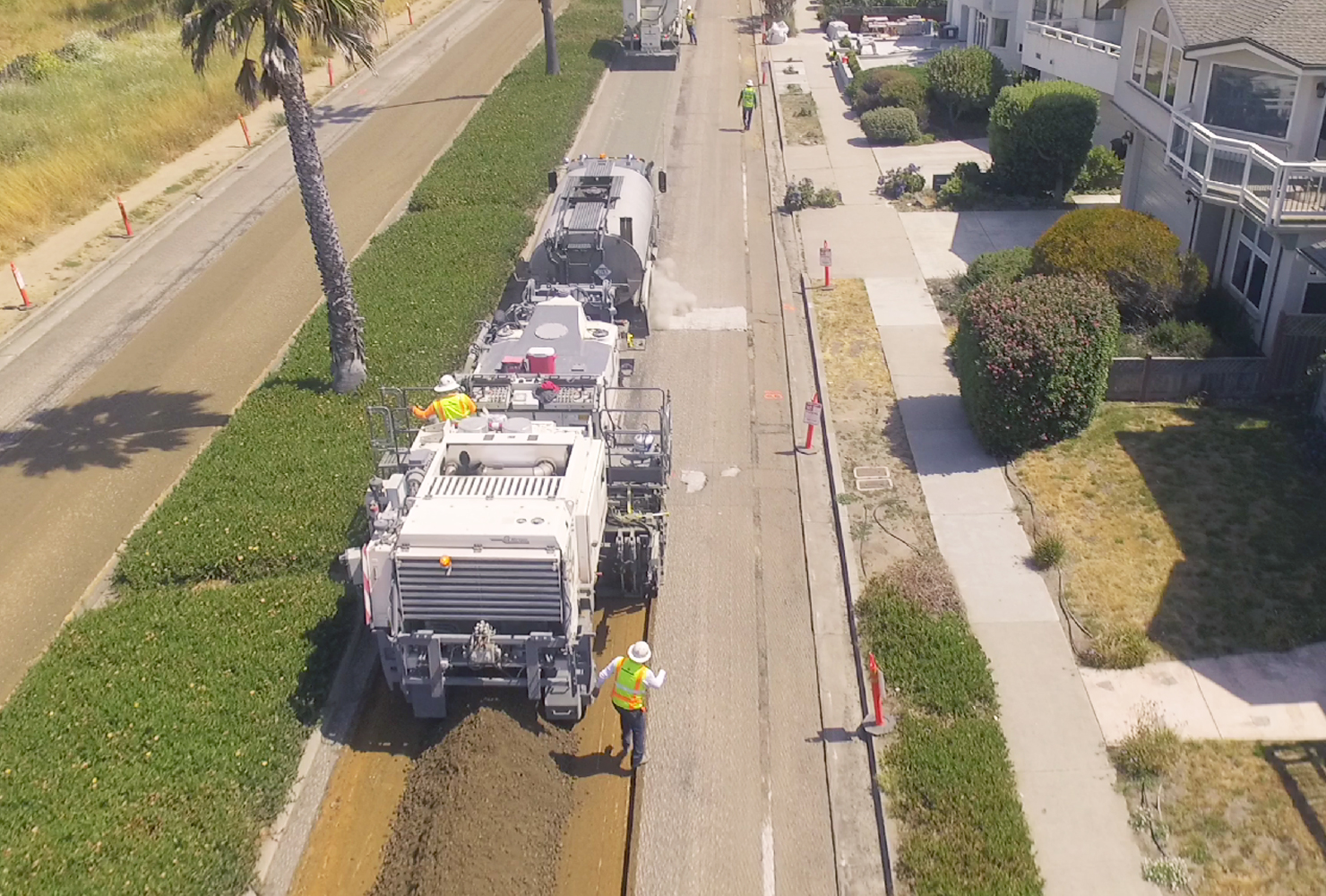 CIR uses a milling machine to recycle the top 3-6 inches of existing road. The material is crushed and screened to proper size with recycling agents (foamed asphalt) mixed in to rejuvenate the material, which gives it a new life with less time and money spent.
The material is deposited in a windrow and picked up by the paver and spread.
An HMA overlay is applied as the wearing course to seal and protect the recycled pavement layer.
Our team uses a 12-foot-wide Wirtgen 3800CR single unit recycling machine, a Caltrans-certified mobile laboratory and a team of quality control experts.
Construction Division
2280 Bates Ave. Suite 200
Concord, CA 94520
408.574.1400