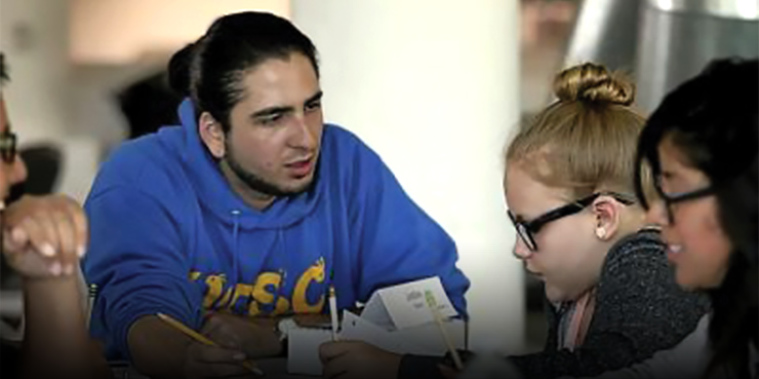 Bruce W. Woolpert Algebra Academy inspires students to succeed at math
Posted by Shanna McCord Crigger on Jul 27, 2015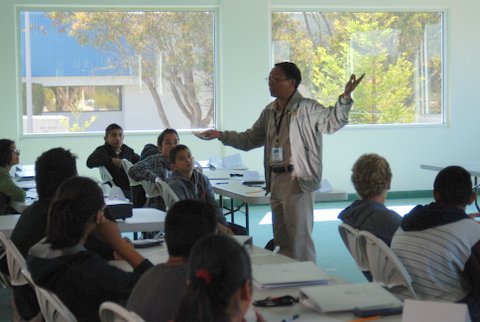 NEWS RELEASE
Contact:
Kevin Jeffery, Vice President
831-768-2103
Keith Severson, Marketing Manager
831-768-2063
Bruce W. Woolpert Algebra Academy inspires students to succeed at math
While many teens will spend the last bit of summer at the beach, more than 115 selected incoming eighth-graders from Santa Cruz, Monterey and San Benito counties instead will be hunkered down with a calculator and pencil at the sixth annual Bruce W. Woolpert Algebra Academy.
The Algebra Academy will be held Aug. 5-7, and 10 at Graniterock's corporate office, 350 Technology Dr., Watsonville. A field trip to CSU Monterey Bay is planned Aug. 11 and a graduation ceremony takes place at 7 p.m. Aug. 12 at E.A. Hall Middle School, 211 Brewington Ave., Watsonville.
The Algebra immersion program is designed to give students an opportunity to develop a solid foundation of math through lessons from college instructors and hands-on practice outside the traditional classroom. The Academy aims to give students the tools and encouragement to excel at math and pursue college after completing high school.
The Algebra Academy has seen many successes since beginning in 2010, including 40 students from the first Academy class graduating from high school in June; 10 of them have been admitted to CSUMB in the fall. Also, many Academy students go on to take Algebra II and Pre-Calculus as high school sophomores and juniors.
In addition, Graniterock is proud to announce the creation of the Bruce W. Woolpert Mathematics Award for incoming CSUMB math majors who graduated from Watsonville, Pajaro or San Benito high schools. Priority will be given to Algebra Academy graduates, though all math majors are encouraged to apply.
The Academy has grown in collaboration between Graniterock and instructors from UC Santa Cruz and CSUMB over the past six years. Students will have the chance to learn from UCSC math lecturer Nandini Bhattacharya and interact with instructors from the Cal Teach Program at UCSC. Professor Bhattacharya is joining as a primary instructor with CSUMB Math Department Chair Hongde Hu.
Participating schools include Aromas School, E.A. Hall Middle School, Pajaro Middle School, Rancho San Justo Middle School, Rolling Hills Middle School, San Juan Middle School and Tres Pinos Middle School.
We've also welcomed new business partners Driscoll's and Wells Fargo Bank this year.
The Algebra Academy was started in 2010 by Graniterock's former President and CEO Bruce W. Woolpert and corporate counsel Kevin Jeffery, who were passionate about the education of local students. They believed in the importance of students having a strong foundation in mathematics. Woolpert and Jeffery invited Professor Hu to work with students at Watsonville's Rolling Hills Middle School for the first Algebra Academy, and the program has grown in interest and impact from those beginnings.
Back to all Blogs