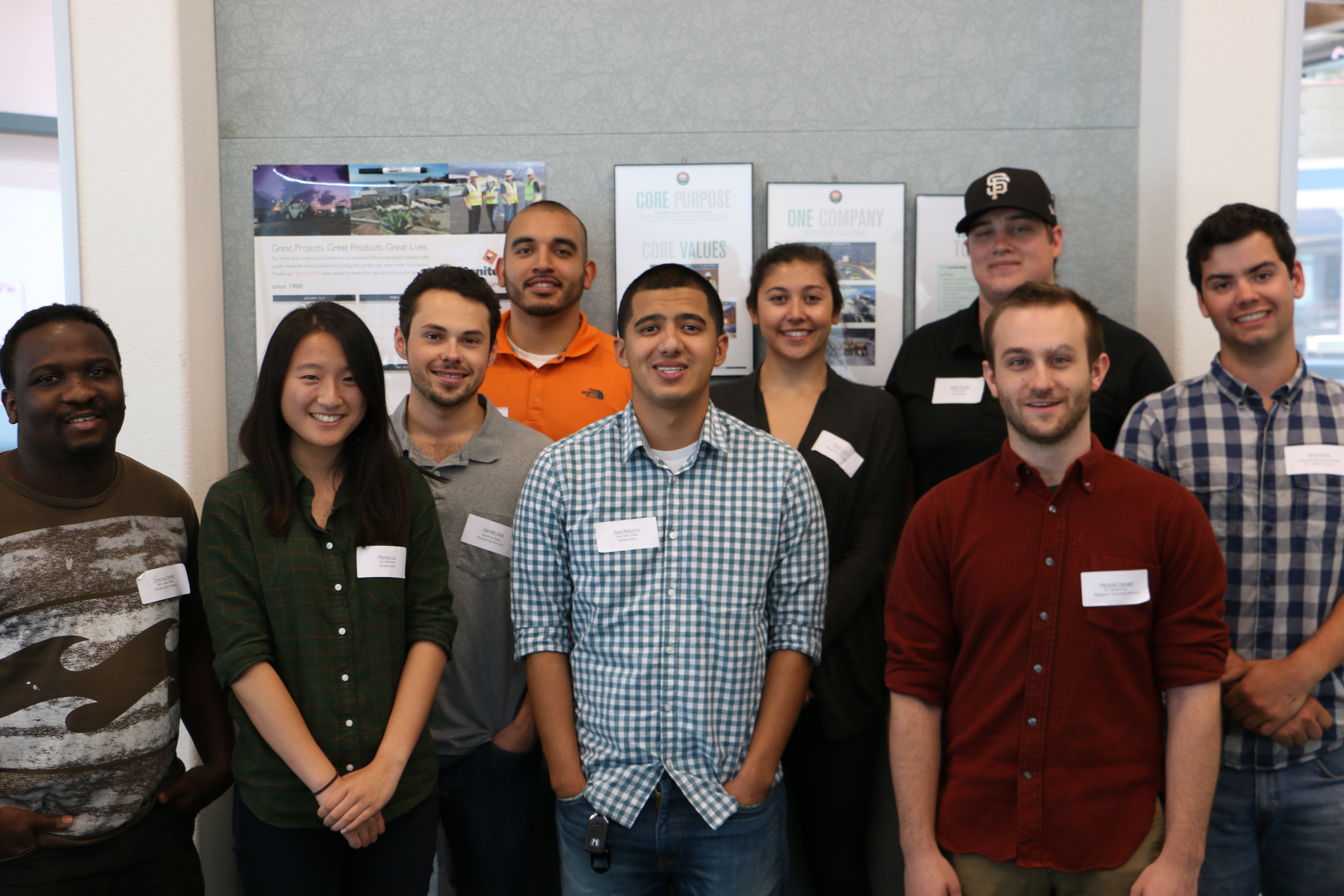 Real work experience at Graniterock internship
Posted by Barbara Kimball on Jun 20, 2016
An internship at Graniterock means real, hands-on work experience, in the field and at our various branches throughout the San Francisco Bay Area and Central Coast.
This group joins the other interns throughout Graniterock who have returned for another summer full of work experience.
Pictured left to right: Terence Fonteh, Monica Liu, Garrett Delk, Carlos Murillo, Jose Mascorro, Taylor Guy, Jacob Wright, Marshall Danese, and Jared Clark.
They represent Sonoma State, Chico State, UC Santa Cruz, UC Berkeley, San Jose State and Colorado School of Mines.
Back to all Blogs