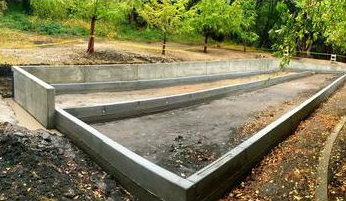 Graniterock pitches in for new bocce ball court in Santa Cruz
Posted by Shanna McCord Crigger on Jan 13, 2016
Graniterock teamed up with the Santa Cruz Host Lions Club to build a bocce ball court at Harvey West Park after learning the Santa Cruz Parks and Recreation Department was stuck without the financial resources to carry out the project.
Custom Project Manager Ed Jenkins, a member of the Lions Club, helped form a partnership where donations from the Lions Club and Graniterock allowed the project to move forward and break ground in October.
The work involved grading and concrete installation.
"Santa Cruz has needed a nice bocce ball court for a long time," Ed said. "This will get a ton of use. I'm glad Graniterock could help make it happen."
Back to all Blogs