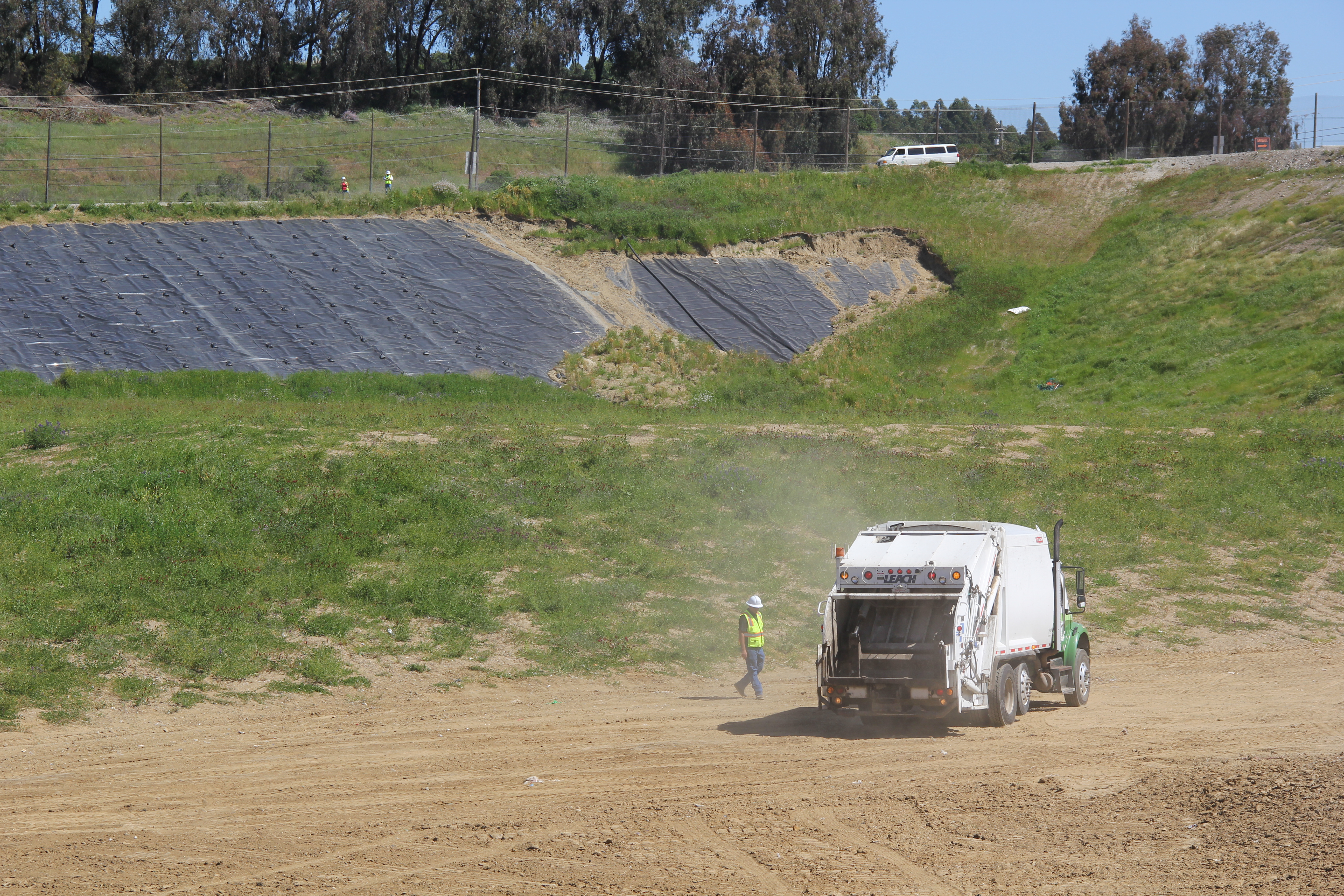 Graniterock helps extend the life of Santa Cruz County's landfill
Posted by Shanna McCord Crigger on Apr 5, 2016
Santa Cruz County leaders Bruce McPherson, Zach Friend and Greg Caput, along with members of the local media, watched Tuesday as the first load of garbage was delivered to the county's new cell at the Buena Vista Landfill, which Graniterock Construction crews worked on for more than a year.
Graniterock crews built the landfill's second trash cell by excavating a giant pit 7 acres wide with 250,000 square feet of floor space that will allow the dump to accept garbage for another 15 to 20 years.
The nearly $6 million project was led by Project Manager Spencer Wright, Superintendent Gary Whitmire and Project Engineer Brent Edelman Jr.
Back to all Blogs