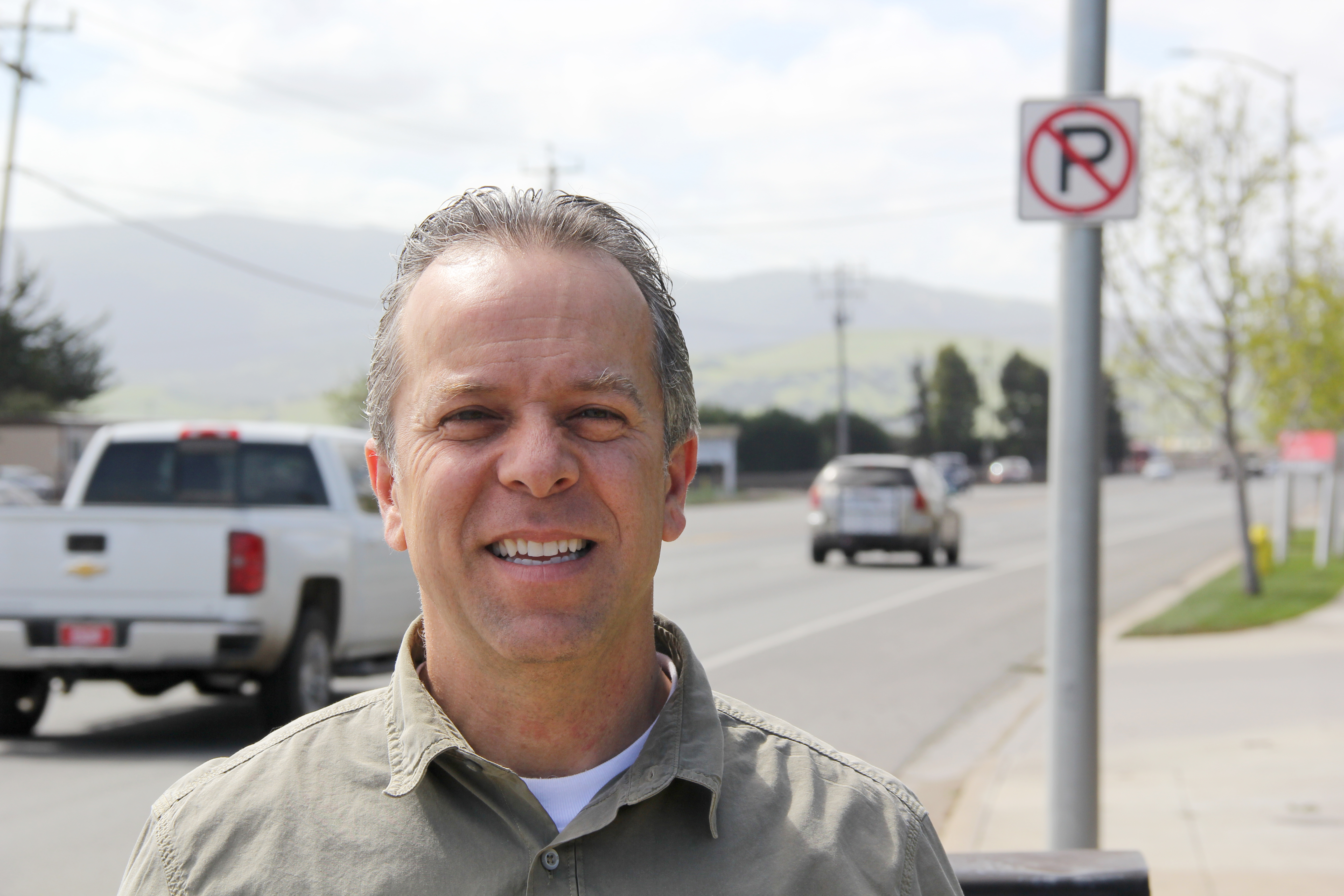 Rock Star: Billy Issa chases the American dream from Lebanon to Monterey
Posted by Shanna McCord Crigger on Apr 7, 2016
SALINAS – Billy Issa landed in Monterey from the Middle East in 1989 pretty much broke and speaking little English, but he carried with him the kind of determination that can only lead to success.
While today Billy is celebrating 18 years as one of the most respected engineers at the Monterey County Public Works Department, the path was certainly not straight or easy.
To start, his mother hid his passport when he announced he was leaving his hometown of Beirut, Lebanon for life in America.
"My parents really didn't want me to go," Billy, 47, said. "I wanted to try my luck. I had to go to the embassy in Syria to get a visa, and only two of us out of the 55 on the bus got one. I'm a true believer in being in the right place at the right time."
Monterey County proved to be the right place.
He chose this spot because a family friend from Lebanon was here running a liquor store.
While Billy, who was raised speaking Arabic and French, initially stayed with the friend, he soon decided to move out and found an American to live with so he could practice his English.
An elderly woman agreed to let him live with her rent free in exchange for cleaning her swimming pool.
To earn money, Billy waited tables at Anton and Michel, one of Carmel's finest restaurants - a place where his fluent French came in handy.
He spent practically every penny on getting a college education.
After receiving an associate degree from Monterey Peninsula College, Billy transferred to Chico State where he studied civil engineering and took several structures classes.
"That's where I fell in love with bridges because they're complicated," he said.
Frequently, Billy would return to Monterey on weekends to work at the restaurant.
Since joining the county's public works department in 1998, Billy has moved from the traffic department to transportation to his current position of maintenance operations engineer.
He oversees maintenance of more than 1,200 miles of roadway from Prunedale to south of King City, including a large swath of the coast. His work includes crafting a nearly $15 million plan that requires approval of the county Board of Supervisors.
At the top of his maintenance list are potholes, culverts, guardrails, bridges and paving, which includes working closely with contractors such as Graniterock.
"I love to build things," Billy said. "You don't get bored. Every project is unique. I love the challenge of 'how do we solve this problem?'"
His favorite, most challenging project over the years is the Thorne Road bridge replacement in Greenfield, which had more than half of its false work wiped out during a torrential rain in 2009.
Colleagues describe Billy as a "go getter," someone who has faced California's transportation funding cuts by taking on more responsibility and trying to get more done with less money.
"He's been instrumental at the county in getting as much work done as possible," said Enrique Saavedra, interim deputy director for Monterey County Public Works Department. "Billy doesn't shy away from a challenge, whether it's technical in nature or a large volume job in little time."
Billy and his wife Rana, who have two young children, met at his sister's flower shop in Tripoli, Lebanon.
While they only speak Arabic at home and maintain many of their cultural customs, Billy can't help but rejoice at achieving the American dream when the odds were stacked against him.
"I came with nothing, but I work hard," he said.
Back to all Blogs