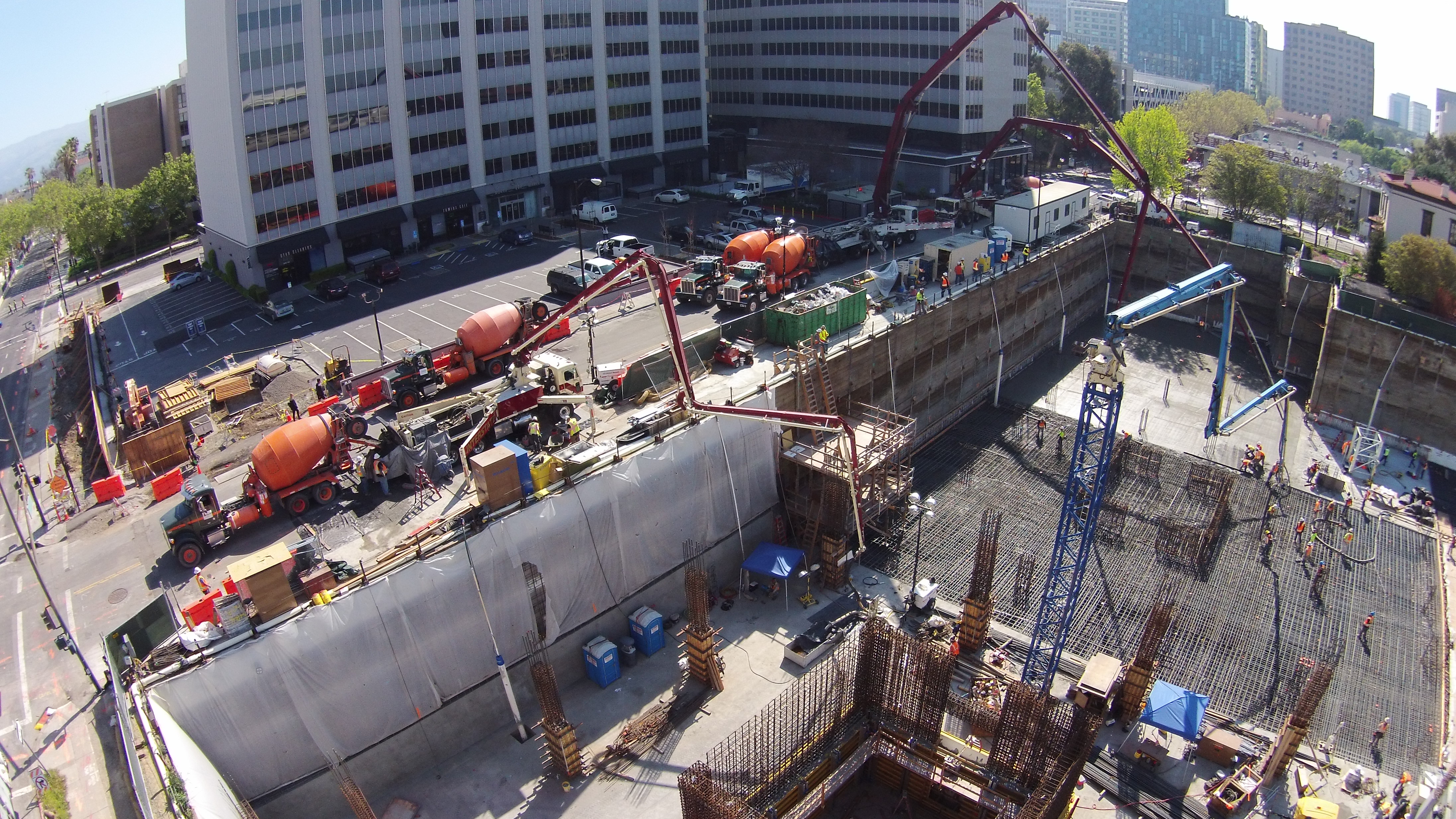 Graniterock pours for massive project in downtown San Jose
Posted by Zack Booth on Apr 25, 2016
SAN JOSE – Graniterock is helping to reshape San Jose's skyline by providing 60,000 yards of concrete for the largest residential project ever built in downtown.
The dual tower high rise project by Cupertino developer KT Properties includes 643 residential units and 20,000 square feet of ground floor retail at North San Pedro and West St. James streets, next to San Pedro Market Square.
Working with Largo Concrete, the Graniterock team has had several Saturday pours of nearly 5,000 yards each for the mat foundation, each of which requires nearly every mixer driver in the Company.
Sales representative Zack Booth said the foundation pours have gone extremely well, a great example of how the Company goes the extra mile in delivering customer service.
"Everyone on the concrete team has worked really hard to make these pours go smoothly so we deliver on time and efficiently for our customer," Zack said. "This is a great job that will last another eight months."
Back to all Blogs